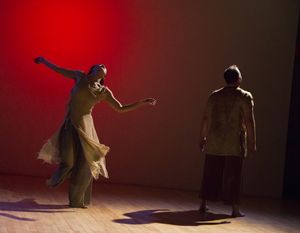 Resonant, Embodied Coaching with Sasha
Resonant, Embodied Coaching supports you to get in touch with your deepest yearnings and intentions, and helps you navigate the obstacles (internal and external, including trauma) that hold you back.  Sasha's coaching is deeply informed by relational neuroscience, with the premise that we find self-connection, integration, and emergent possibilities when we are understood and met with warm curiosity.
Resonant, Embodied coaching with Sasha might be for you if:
      You have been through a really grueling time… you know that you are not the same person as you were prior to the loss or illness or challenge you've experienced.  
Would you love some heart-centered, embodied accompaniment for this time in your journey, as you explore how to find the way forward while still honoring the grief/changed circumstances?
You long to contribute meaningfully and substantially to this complicated world ... but you often find yourself feeling overwhelmed, stuck, and even hopeless.  
Would you value gentle but real accountability and accompaniment to find a way toward your fullest sense of self and the contribution only you can make?
You have, over months, years, decades, come to feel weighed down by circumstance… you'd like more confidence, more integration, to feel more like yourself.  
Could you imagining benefiting from the accompaniment of a resonant coach to travel alongside you, someone who brings warmth and curiosity to your life experiences, and who will remind you that, whatever you are experiencing, you make sense?
What is the transformation and support that you seek?
Book a complimentary 45 minute Discovery session with Sasha to explore Transformational Coaching, by reaching out to Sasha below!
Sasha is honored to be a certified Resonant Healing Practitioner, under the mentorship of Sarah Peyton.  She is also a Certified Tranformational Coach through Evolving Wisdom/Institute of Woman-Centered Coaching, under the mentorship of Dr. Claire Zammit.